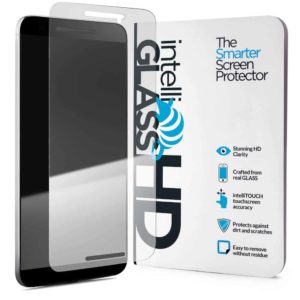 SUPER THIN – Get complete protection with the world's thinnest real glass screen protector. Super-slim glass screen preserves the original aesthetic of your device.
ULTRA CLEAR – View bright, crisp colors with maximum transparency and enjoy full touch sensitivity.
EXCEPTIONALLY STRONG – Specially crafted to deliver maximum scratch resistance and defend against even the hardest bumps and knocks. intelliGLASS is designed to have better scratch resistance than steel.
OLEOPHOBIC COATING – Say no to smudges and fingerprints. intelliGLASS sports a specially formulated oleophobic coating that resists all signs of contact with your finger.
EFFORTLESS INSTALLATION – Forget trial-and-error installations. With advanced silicone adhesion technology, you'll get it on perfectly the first time!  And if it doesn't, all our products are backed by our world-class customer support .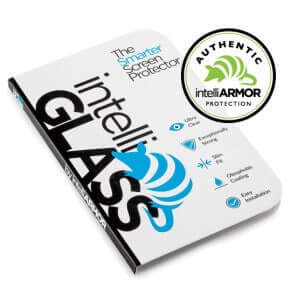 Each intelliGLASS kit includes
• 0.2 MM intelliGLASS screen protector
• Touch screen cleaner
• Dust removal tape
• Microfiber Cloth
• Packaging