Product details of Reolink RLC-410W 4MP Dual-Band WiFi Security CCTV IP Camera
Reolink RLC-410W 4MP Dual-Band WiFi Security CCTV IP CameraCameraModelRLC-410W (4MP Version)Image Sensor1/2.7″ CMOSSensorEffective Pixels2560 x 1440(4.0Megapixel)Lensf=4.0mmF=2.0Angle of ViewHorizontal:80°,Vertical:42°Day/Night ModeAuto SwitchoverMin. Illumination0 Lux (With IR Illuminator)IR DistanceIR Distance 30 Meters(LED: 18pcs/14mil/850nm)Backlight CompensationSupportNoise Reduction3D DNRVideoCompressionH.264ResolutionMain Stream: 2560×1440, 2048×1536, 2304×1296;Sub Stream: 640 x 480BitrateMain Stream: 1024Kbps ~ 8192Kbps,Sub Stream: 64Kbps ~ 512KbpsFrame RateMain Stream@15fps, Sub Stream@6fpsAudioInterfaceBuilt-in MicrophoneNetworkInterfaceOne10M/100MbpsRJ45Network ProtocolHTTPS, SSL, TCP/IP, UDP, UPNP, RTSP, SMTP, NTP, DHCP, DNS, DDNS, FTP, P2PBrowser SupportedIE, Edge, Chrome, Firefox, SafariOS SupportedPC: Windows, Mac OS;Smart Phone: iOS, AndroidMax. User Access20 Users (1 admin account & 19 user accounts); Support up to 12 simultaneous video streams (10 substreams & 2 mainstreams)StorageBuilt-in Micro SD socket, support motiondetect recordWiFiWireless StandardIEEE 802.11a/b/g/nOperating Frequency2.4GHz / 5GHzWireless SecurityWPA-PSK/WPA2-PSKGeneralPower SupplyDC12VPower ConsumptionWorking Environment-10℃~+55℃(14°F~131°F), 10%~90%Ingress ProtectionIP66DimensionsΦ67 x 186mmWeight425gCameraModelRLC-410W (5MP Version)Image Sensor1/2.7″ CMOSSensorEffective Pixels2560 x 1920 (5.0 Megapixels)Lensf=4.0mmF=2.0Angle of ViewHorizontal:80°, Vertical:58°Day/Night ModeAuto SwitchoverMin. Illumination0 Lux (With IR Illuminator)IR Distance30 Meters (100ft) (LED: 18pcs/14mil/850nm)Backlight CompensationSupportNoise Reduction3D DNRVideoCompressionH.264ResolutionMain Stream: 2560×1920, 2560×1440, 2048×1536, 2304×1296;Sub Stream: 640 x 480BitrateMain Stream: 1024Kbps ~ 8192Kbps,Sub Stream: 64Kbps ~ 512KbpsFrame RateMain Stream@15fps, Sub Stream@6fpsAudioInterfaceBuilt-in MicrophoneNetworkInterfaceOne10M/100MbpsRJ45Network ProtocolHTTPS, SSL, TCP/IP, UDP, UPNP, RTSP, SMTP, NTP, DHCP, DNS, DDNS, FTP, P2PBrowser SupportedIE, Edge, Chrome, Firefox, SafariOS SupportedPC: Windows, Mac OS;Smart Phone: iOS, AndroidMax. User Access20 UsersStorageBuilt-in Micro SD socket, support motiondetect recordWiFiWireless StandardIEEE 802.11a/b/g/nOperating Frequency2.4GHz / 5GHzWireless SecurityWPA-PSK/WPA2-PSKGeneralPower SupplyDC12VPower ConsumptionWorking Environment-10℃~+55℃(14°F~131°F), 10%~90%Ingress ProtectionIP66DimensionsΦ67 x 186mmWeight350g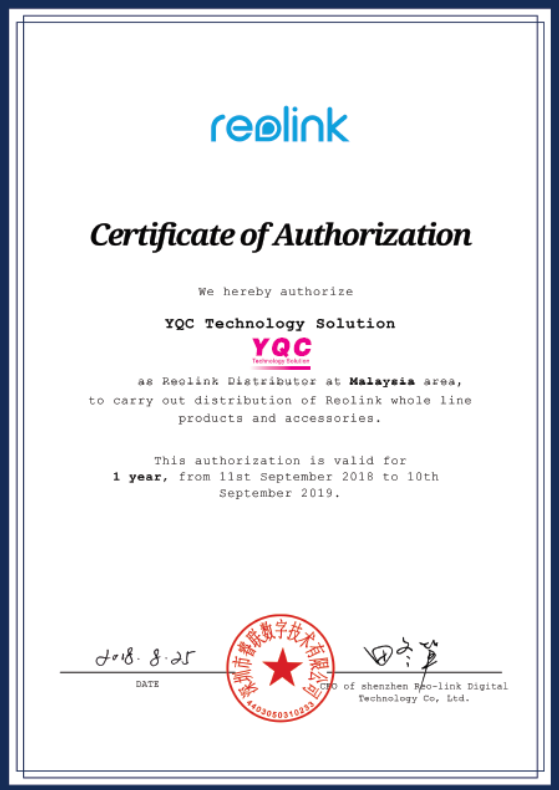 Super HD: 5 Megapixels and 4 Megapixels
5MP RLC-410W with a pixel resolution of 2560×1920, that is, nearly 2.4X the resolution of 1080p Full HD, and even 1.3X the resolution of 1440p. It sees your home security more clearly, with more details.
4MP RLC-410W with 2560×1440 high resolution to capture beautiful and smooth 4-megapixel live video streaming and video clips than 720p and 1080p cameras. No details will be missed!
Dual-Band WiFi Stronger Network Signals
Reolink wireless cameras are the first dual-band WiFi security cameras in the world, with 2.4 GHz band and 5 GHz band available, and 2T2R MIMO antennas. You will never worry about network off-line.
2.4 GHz
5 GHz
Dual-band WiFi
2T2R
MIMO antennas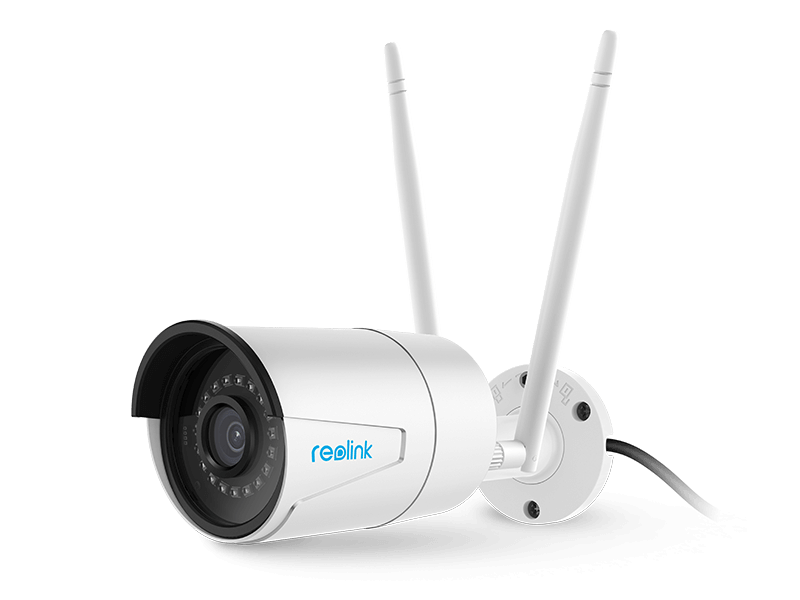 Wireless
Can be easily installed indoor and outdoor your house. No messy cabling.
2.4 GHz band and 5 GHz band
More options available, and guarantee that you never suffer from signal loss and interference.
2T2R MIMO antennas
Stronger network signals, even in 164 feet long distance (in open areas).
Smart Motion Alerts Let You Never Miss What Matters
●Detect any potential danger, by sending real-time email alerts and pushing notifications to your mobile device.
●Upload and save captured images and videos to an FTP server and the Micro SD card you inserted into the cam.
●Adjust motion detection sensitiviti and create specific motion detecting zone as you like.
Email
Email photos or
30-second video clips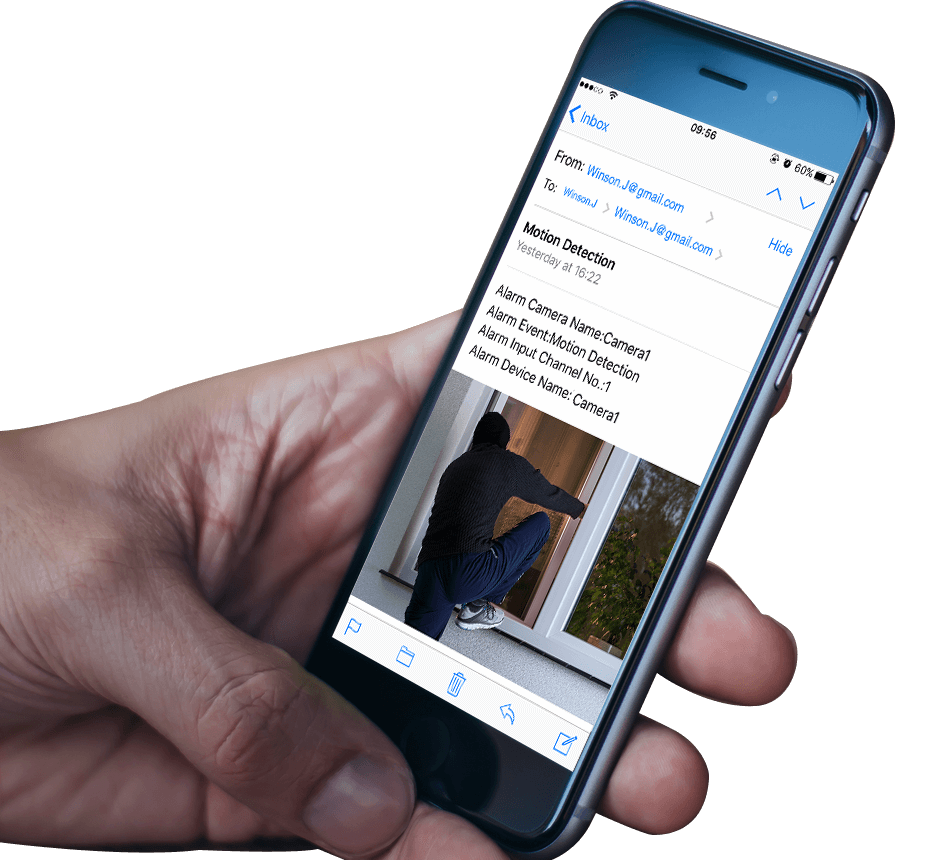 App
Push notifications to
your mobile device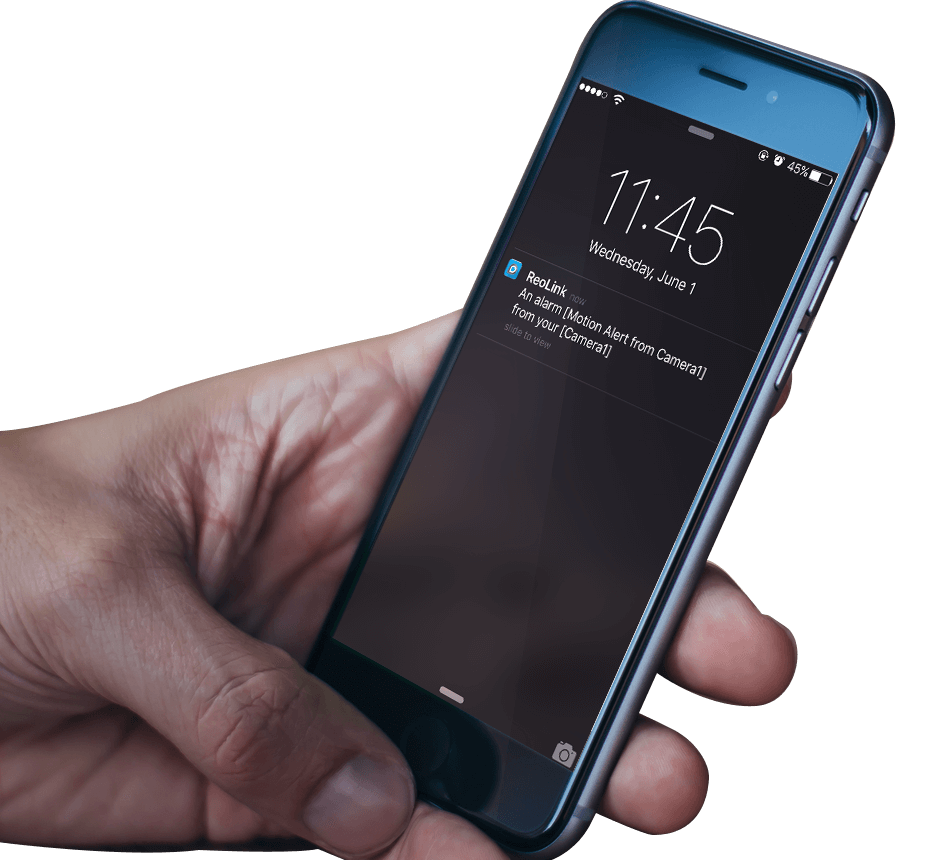 FTP
Save and upload captured images & videos to an FTP server

SD Card (Optional)
Both 5MP and 4MP version come with an SD card slot for SD card motion recording.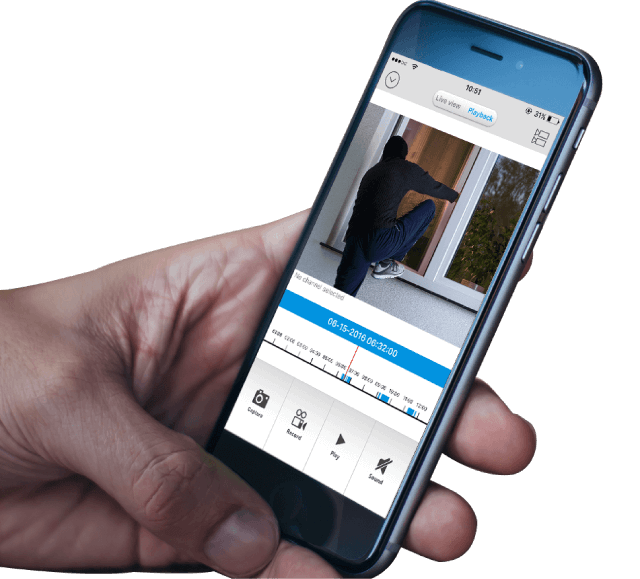 The Easiest Way for Remote Access and Control
Wherever you are and whenever it is, you can remotely access the camera to get live streaming and monitor your home and business via:
● Free Reolink App on your mobile device
● Free Reolink Client on your computer
● A web browser, no plug-ins
Only 3 steps to use Reolink App/Client:
Install, scan, and view
High Quality Night Vision
This Reolink RLC-410W camera has a very good night image quality. With 18pcs LED lights and infrared radiation for 24-hour vigilance, the camera night vision range is up to 100 feet in the dark, good reassurance in terms of preventing security threat.
18pcs Infrared LEDs
100feet Night vision
80° Viewing angle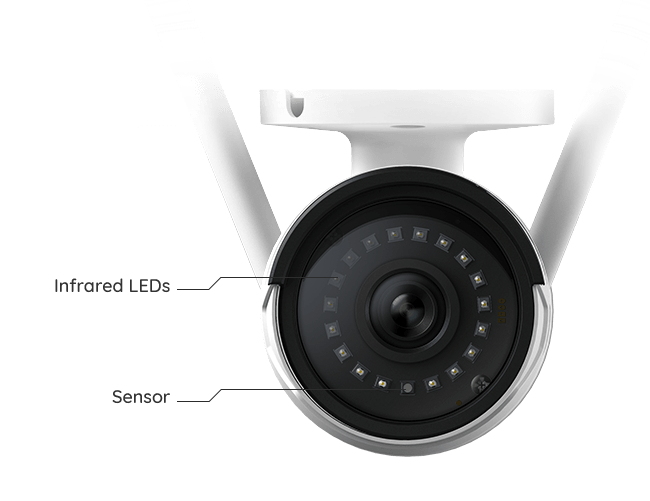 Save Motion Events to a Micro SD Card (Optional)
RLC-410W comes with a memory card slot and you can insert a Micro SD Card (up to 64GB). It enjoys the following features:
● Record and save motion triggered videos onsite.
● Play back all recorded video history to miss no single details.
● Require no subscription fees as a cost-effective option.
Based on the camera bitrate by default (3072 kbps), below are the motion events Micro SD cards of different sizes can record:
● 16GB: 664 – 2160 motion events
● 32GB: 1328 – 4320 motion events
● 64GB: 2656 – 8640 motion events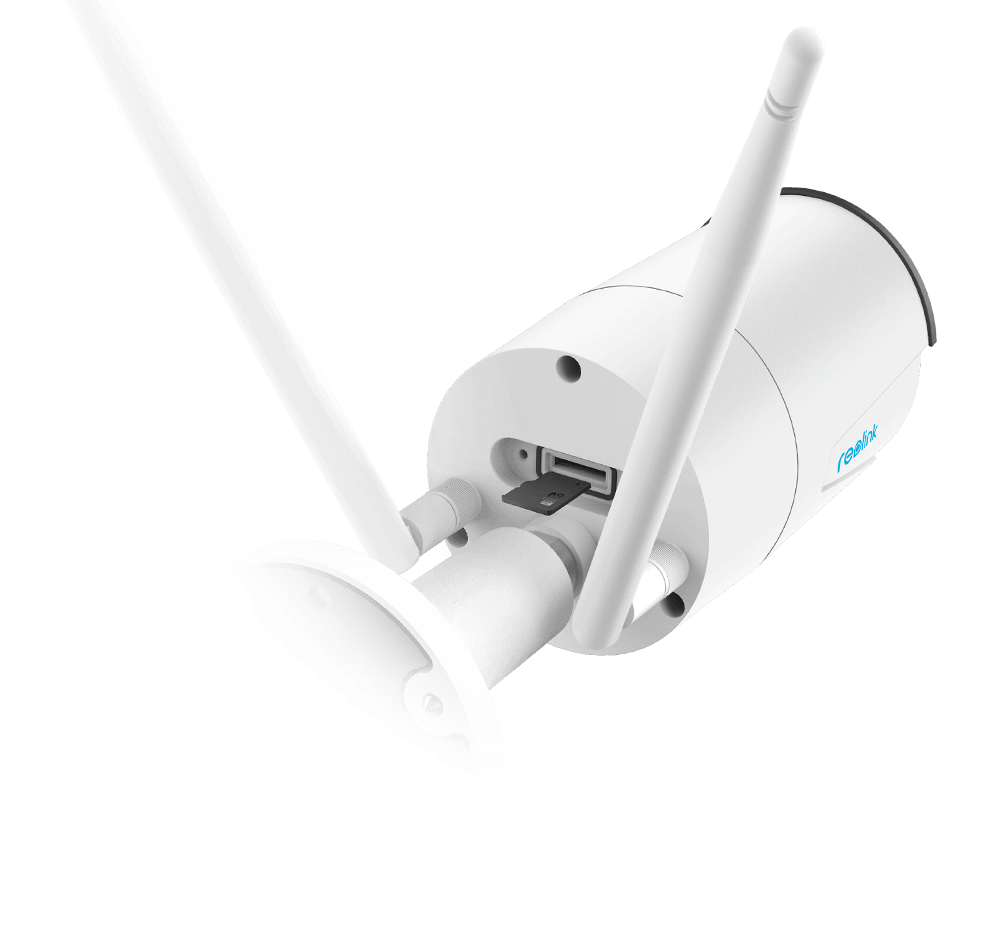 Outdoor Waterproof Design
One of the best outdoor security cameras ever with IP66 waterproof IP rating! You can feel free to install it outdoor, like in your garage, backyard, or anywhere else. It can stand harsh weather conditions, including rain, snow, intense cold and heat.
Work with Reolink NVR for 24/7 Reliable Recording
If you have multiple IP cameras or if you want 24/7 recording, a Reolink NVR is your best choice. The NVR works perfectly and efficiently with the cameras for round-the-clock monitoring and recording for your home & business security and surveillance.
* All Reolink security cameras work with Reolink NVRs ONLY.
Free Firmware Update — Easy, Quick and Flexible
Reolink firmware update for IP security cameras is very easy – download firmware on the firmware page and update the firmware on the client software. All is free!
The process of firmware release and upgrade is flexible and quick too.
● We collect your feedback.
● Our R&D team research and do fixes.
● The latest firmware version is available to you shortly.
Specifications of Reolink RLC-410W 4MP Dual-Band WiFi Security CCTV IP Camera
Brand

Reolink

SKU

496948951_MY-909862675

Warranty Period

2 Years

Security Camera Features

Indoor & Outdoor,Infrared Night Vision

Megapixels

4

Warranty Type

Local Supplier Warranty

Model

RLC-410W
What's in the box
1 x RLC-410W IP Camera , 1 x Antenna , 1 x Power Adapter , 1 x 1m Network Cable , 1 x 4.5m Power Extension Cable , 1 x Quick Start Guide , 1 x Surveillance Card , 1 x Mounting Hole Template , 1 x Pack of Screws , 1 x Wrench , 1 x Screwdriver