Where performance and portability meet
The Samsung Chromebook Pro adapts to whatever you're doing. Use it like a laptop to reply to emails or to work on a paper. When you need a break, flip the screen so you can play games or catch up on your latest book.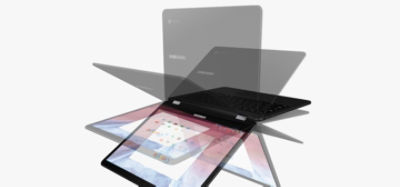 Make your ideas personal and your notes clear with the built-in pen. Whether you're doodling, sketching, or personalizing a photo, the built-in pen will help you get every detail just right. You can even use the pen to take a screenshot or magnify.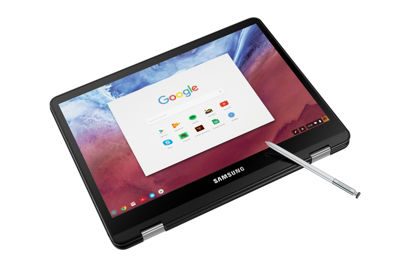 Work at the speed of life
The lightweight Chromebook Pro packs power with a fast and efficient Intel® Core™ m3 processor. Easily run 3D games, video editing programs, and other advanced software.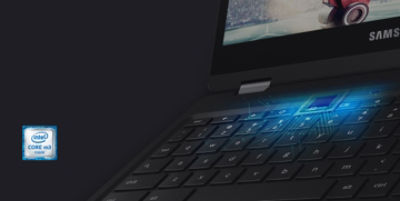 Power to do more
Easily run multiple apps at once. Create a document while staying in the game. And enjoy faster load times for apps and programs.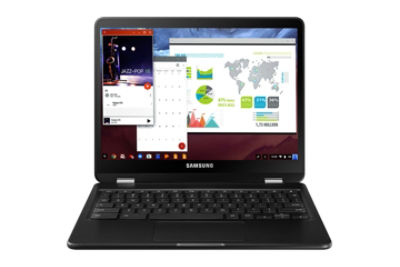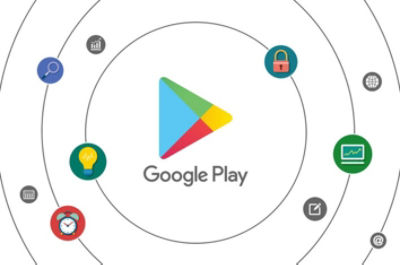 Built for the Google Play Store
There's always time for entertainment on Google Play. Kick back with your favorite games, music, movies, books, and more. The Samsung Chromebook Pro can run many of the same apps you launch every day on your phone or tablet, plus a laptop experience.
Thin and lightweight.
The sleek metal body of the Samsung Chromebook Pro is as comfortable to carry as a tablet and easy to fit in your bag while you're on the go. Plus, it doesn't skimp on Chromebook features with a full-size keyboard and trackpad. So you can play a game, chat with your friends comfortably, or watch a movie from anywhere.
Display brilliance
Game, work, and binge-watch your favorite shows on the best Samsung Chromebook yet – a stunning Quad HD display made of durable Gorilla Glass 3 looks great up close and from afar. And, with a 3:2 aspect ratio, you'll enjoy both widescreen viewing and the portrait tablet experience.
No Wi-Fi, no problem
Life doesn't stop when you go offline—and neither does the Samsung Chromebook Pro. Just download and work in Google Docs while at the park, or just download and catch up with your favorite TV shows on the train without worrying about finding Wi-Fi.1
1 Must download using internet connection prior to offline viewing. Some apps on Google Play™ will not work offline.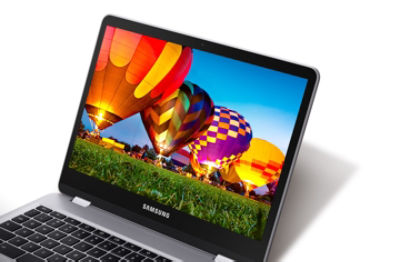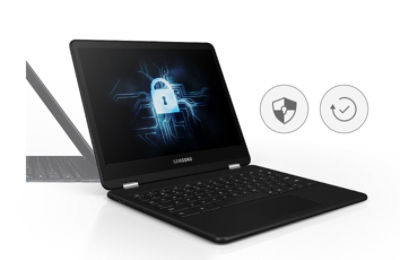 Low maintenance, less worries
Samsung Chromebook Pro comes with a built-in virus protection and updates automatically.2
2 Auto-updates require an internet connection.
Intel® Core™ m3 Processor
12.3″ LED Display (2400 x 1600)
360 degree rotating display